Bioinformatics Shared Consulting Service
Research efficiently with professional help
Find Out More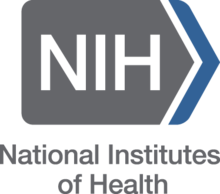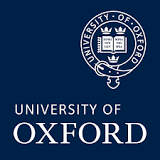 Some of our members
How to set up Blast2GO Local Database on Windows
Database is updated with GO database of 1/7/2017
Since Gene Ontology Consortium terminated to create GO Database dump file, we can't update Blast2GO database. When the new dump file becomes available, we will resume to update database. The date is not announced yet.
This instruction uses Blast2GO ver. 2.8.
If you want to use ver. 3.1, click button below.
Here is the easiest and fastest procedure to set up Blast2Go local database on Windows. We provide pre-built database files. You will just download and unzip database files. Original instruction to create Blast2GO local database is found here. It takes more than 12 hours to create databases, if everything goes well.
Since Sep. 2016, GO database format has been changed and special handling is needed to create Blast2GO database.
With local database, Blast2Go mapping speed will be almost 250 times faster than that with the public database. Benchmark results are available here.
You don't have to use any mysql command. Actually you don't have to open command prompt at all.
This is confirmed to work fine on 64-bit Windows 7. If you use 32-bit Windows 7, you may have difficulty to unzip downloaded database files. In that case, unzip them on 64-bit Windows 7 and copy them to your 32-bit Windows 7.

The instruction for Mac is here, and for Linux is here.
Requirements
64-bit Windows 7, Windows 8.1, Windows 10
At least 200 GB disk space
How to set up
Log in Windows as an account with Administrator type.
Make sure more than 200 GB space is available on your hard drive.
Visit http://www.7-zip.org/ and download 64-bit exe file and install it on your machine. 7-Zip is needed to unzip database files. Windows built-in zip command will not work for these large zip files.
Click the database download links above and click Download Icon at the top of the page to download zip file. File names are mysql-201701.zip, b2gdb1-201701.zip, b2gdb2-201701.zip, b2gdb3-201701.zip, b2gdb4-201701.zip, b2gdb5-201701.zip, and b2gdb6-201701.zip. Total size is about 40 GB. go_monthly-assocdb-data.gz dated 1/7/2017 is used.
Select each zip file and right-click mouse button. Then select 7-Zip -> Extract Here in the context menu. You will get b2gdb and mysql folders. Number of files in b2gdb folder is 142. Number of files in mysql folder is 69. Unzipped total size is about 140 GB.
Visit http://dev.mysql.com/downloads/mysql/5.6.html#downloads and download MySQL 5.6 Installer MSI and install it. Please refer to http://dev.mysql.com/doc/refman/5.6/en/windows-installation.html for details. Most recent veriosn of MySQL is ver. 5.7. However, we need to use MySQL ver. 5.6, because database files are not compatible with MySQL 5.7
Go to Windows Control Panel, System and Security, Administrative Tools, Services.
Find MySQL56 and stop it.
Launch Windows Explorer or File Explorer and delete mysql folder in MySQL data folder. If you accept the default folder during the installation, MySQL data folder is C:\ProgramData\MySQL\MySQL Server 5.6\data, which is a hidden folder.
Move mysql and b2gdb folders into MySQL data folder.
Start MySQL56 service.
MySQL root password is b2groot. You can change it, if you want.
Launch Blast2Go version 2.8 from https://www.blast2go.com/start-blast2go-2-8
Go to Tools -> General Setting -> DataAccess Settings.
Select Own Database, type in parameters below and click OK.
DB Name b2gdb
DB Host localhost
DB User blast2go
DB Password blast4it
That's it. Enjoy faster Blast2Go
Please send your questions and/or comments.
Email

Name

Product

PC

OS

Subject

Question


Begin a free trial by filling out this form.
Email

Downloading instruction will be emailed to this address.
Name

Institution